Sakurako
is the creative outlet of Leigh, a busy stay at home mum to two small boys with a baby on the way shortly. Leigh enjoys making beautiful modern quilts, especially baby, toddler and child size quilts and accessories.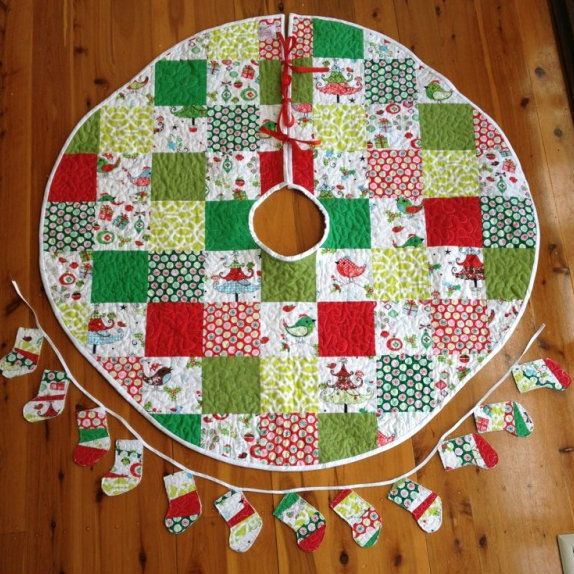 For the Christmas Showcase Leigh has submitted a tree skirt and matching bunting. Measuring approx 97cm in diameter, this tree skirt is pieced from quality 100% quilters cotton featuring birds, baubles and Christmas trees, and it is quilted using a meandering stipple using white Gutterman thread. It is backed in a solid red cotton and is bound in white. It features red ribbon tie closures.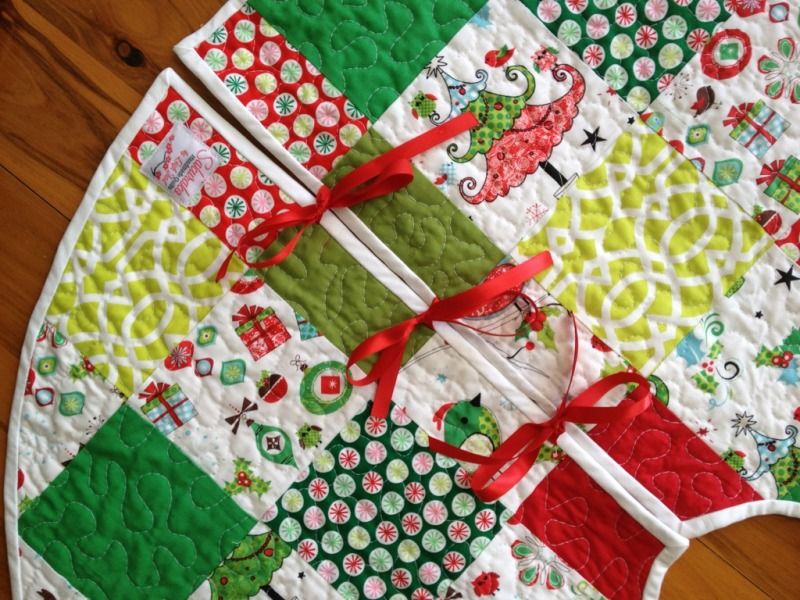 The raw-edge stocking-shaped bunting features 12 scrappy pieced stockings using coordinating fabric. Each one is stippled in white to match the tree skirt. Each stocking is approx 10cm tall and the total bunting length is approx 145cm. The bunting can be strung up as is, used with miniature pegs to display Christmas cards, or wrapped around the tree as decoration.

Price: $80 + $15 tracked post.
At this time Leigh does not take custom orders - quilts are made ad hoc depending on what inspires Leigh at the time. However keep an eye out on the
Sakurako Facebook page
as other styles of tree skirt (and other Christmas treats including fabric wreaths) are being loaded regularly between now and December 1st.